Welcome to Master's Arrow EVENT PAGE.
Here you can find our latest events and gatherings, please check this page and contact us for further questions or comments. - Rodney Orsborn
Please check our itinerary page for more dates and regular events.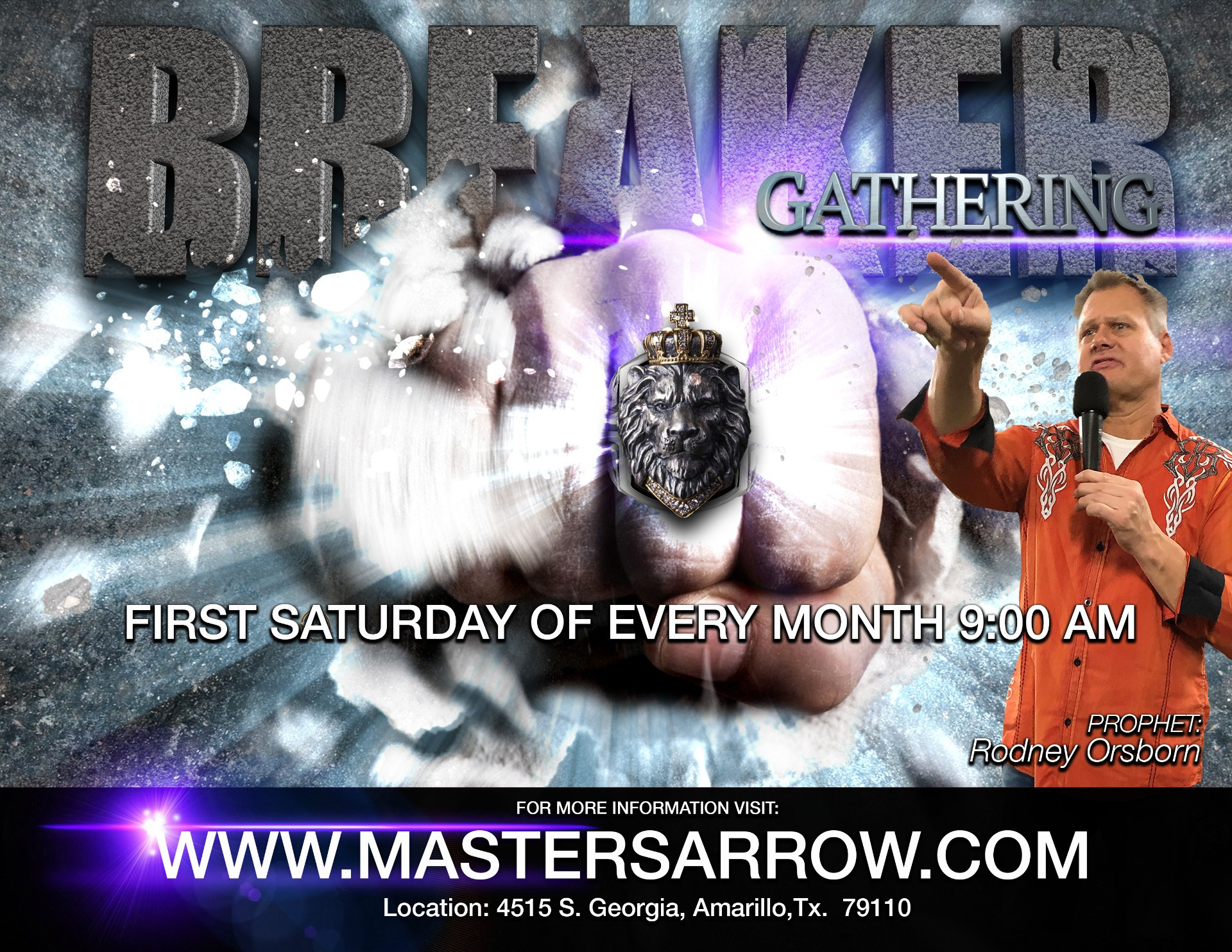 The Ekklesia Outpouring
The term "church" was introduced in Matthew 16:18-19.
"The Greek word for "church" here is Ekklesia and means "legislative assembly" or "selected ones."
This is not a religious term, but a political and governmental term that is used many times in classical Greek to identify a group of people who have been summoned and gathered together to govern in areas of dominion, power and authority! For Jesus to use this term means He is giving the keys of governmental authority in His Kingdom to the Church. This gathering has been strategically administrated and divinely ordained with leaders like Clay Nash, Greg Hood, Dr. Francis Myles, Jamie Fitt and Rodney Orsborn, who understand and carry specific keys for this Ekklesia Outpouring.