REGISTER NOW
seating is limited
VERY IMPORTANT
NOTE:
NO childcare facilities or workers provided.
Parents are asked to PLEASE keep children under CLOSE supervision at ALL times.
Use of recording equipment of any kind during the conference sessions is STRICTLY PROHIBITED
without the express written permission of Master's Arrow Ministries.
Venue:
Master's Arrow Epicenter
1401 S Girl Scout Rd,
Amarillo, TX, 79124
THE BLOOD
"The Other Voice That Speaks In the Court Of Heaven"
Accommodations:
Holiday Inn W Medical Center
8231 W Amarillo Blvd.
Amarillo, TX 79124
(806) 322 - 4777
$72.00
Rate discount code :
"Master's Arrow Ministries"
ALL LIVESTREAM REGISTRANTS WILL BE CONTACTED FOR LIVESTREAM PASSCODE, OR A PRIVATE LINK.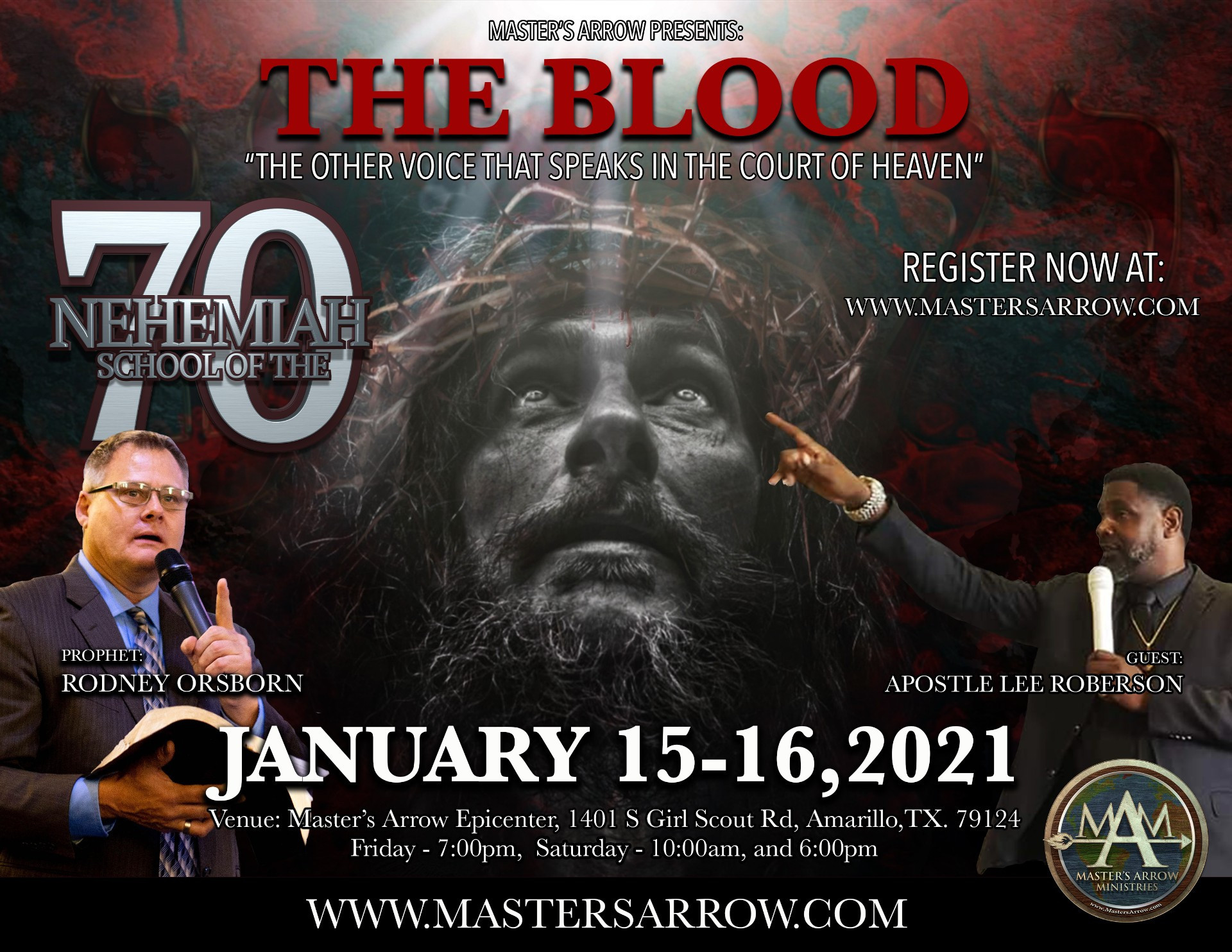 LIVESTREAM
Watch Online.

$25.00
(YOU CAN WATCH THIS EVENT FROM YOUR LIVING ROOM)
Time:
Friday @ 7:00 PM

Saturday @ 10:00 AM & 6:00 PM
Dates:
January 15-16, 2021